Striper Season done, Summer Steelhead Up next...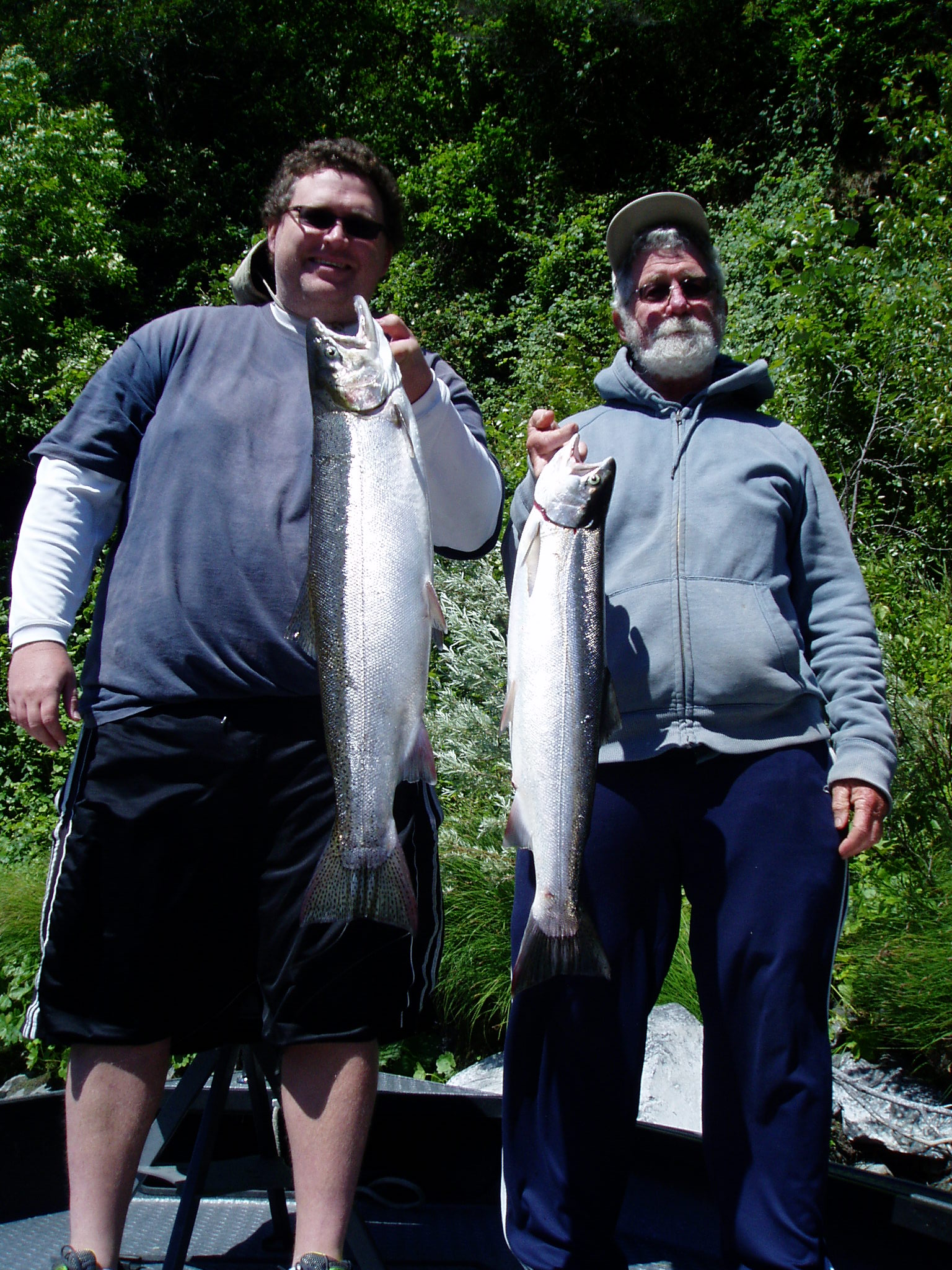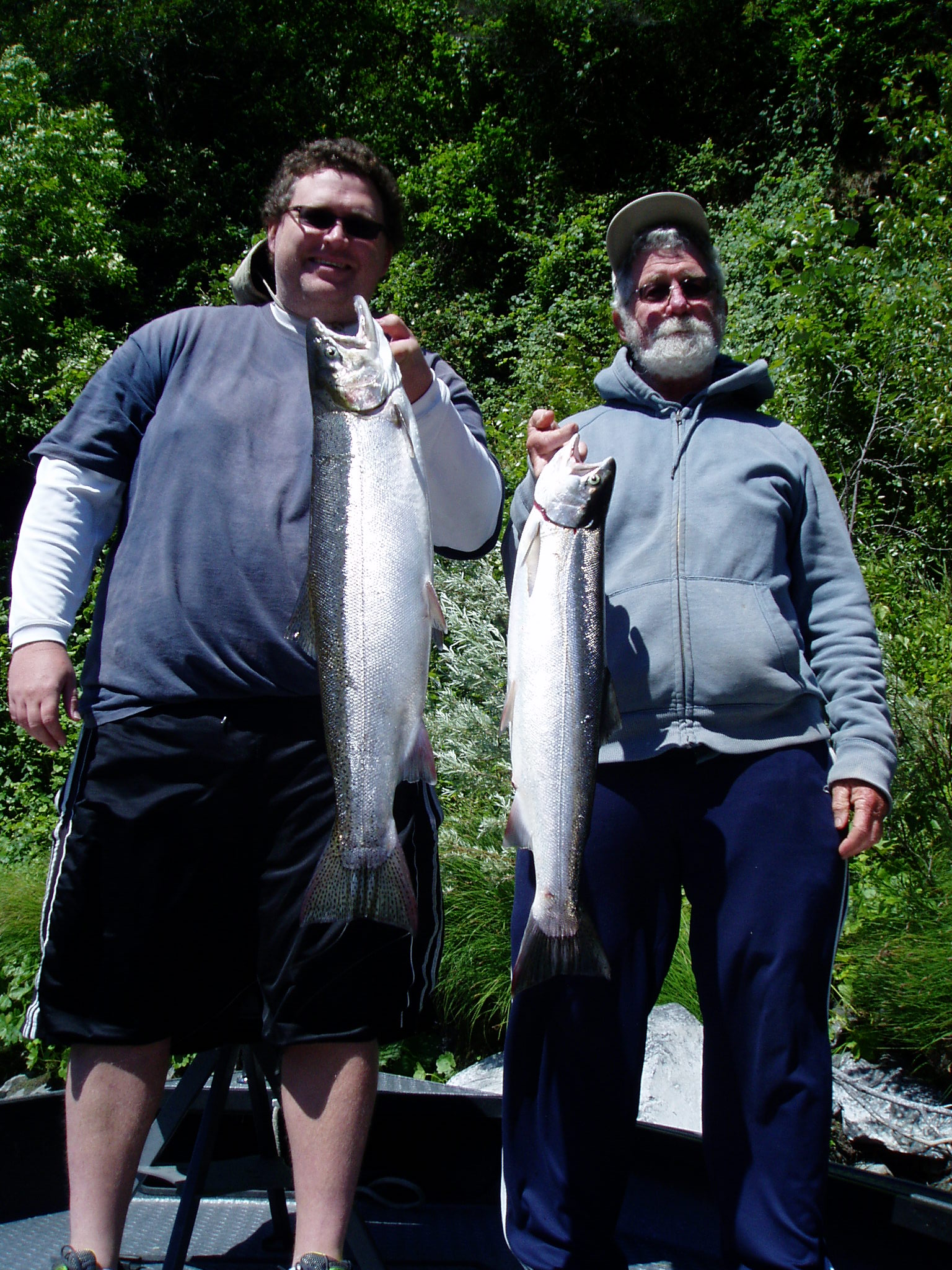 Well, you guys didn't see any Striper updates here as both my computer and camera took a dump on me. If ya wanna backtrack and check it out, take a look at my Facebook page, Redwood Coast Fishing with Mike Stratman.
As many of you know, the Blue Creek stretch was closed on the Klamath last year, making summer steelhead fishing very difficult to plan for. Well this year, Fish and Wildlife have opened most of that stretch of river back up. That means we'll be back out there starting in early July and I will be taking advanced bookings. This really is the most underrated fishery of the year, with lots of hard fighting, bright steelhead, uncrowded conditions, and beautiful weather. Give me a call soon to get the best dates, they will fill fast. The steelhead fishing will start to taper about the middle of August and at this point the salmon should start filling in the river.....
The pics above are from past summer steelhead seasons, except for the one with my son, Jackson, holding a spring salmon. We caught that last weekend. There will be springers in the Klamath from now till the end of June. I don't do a ton of trips this time of year as I take a little time off to hang out with my family and vacation. However If you would like to book a trip for the tastiest salmon of the year, give me a call and I'll see if I can make it work.