Released Water Arrives, Fishing Remains Hot...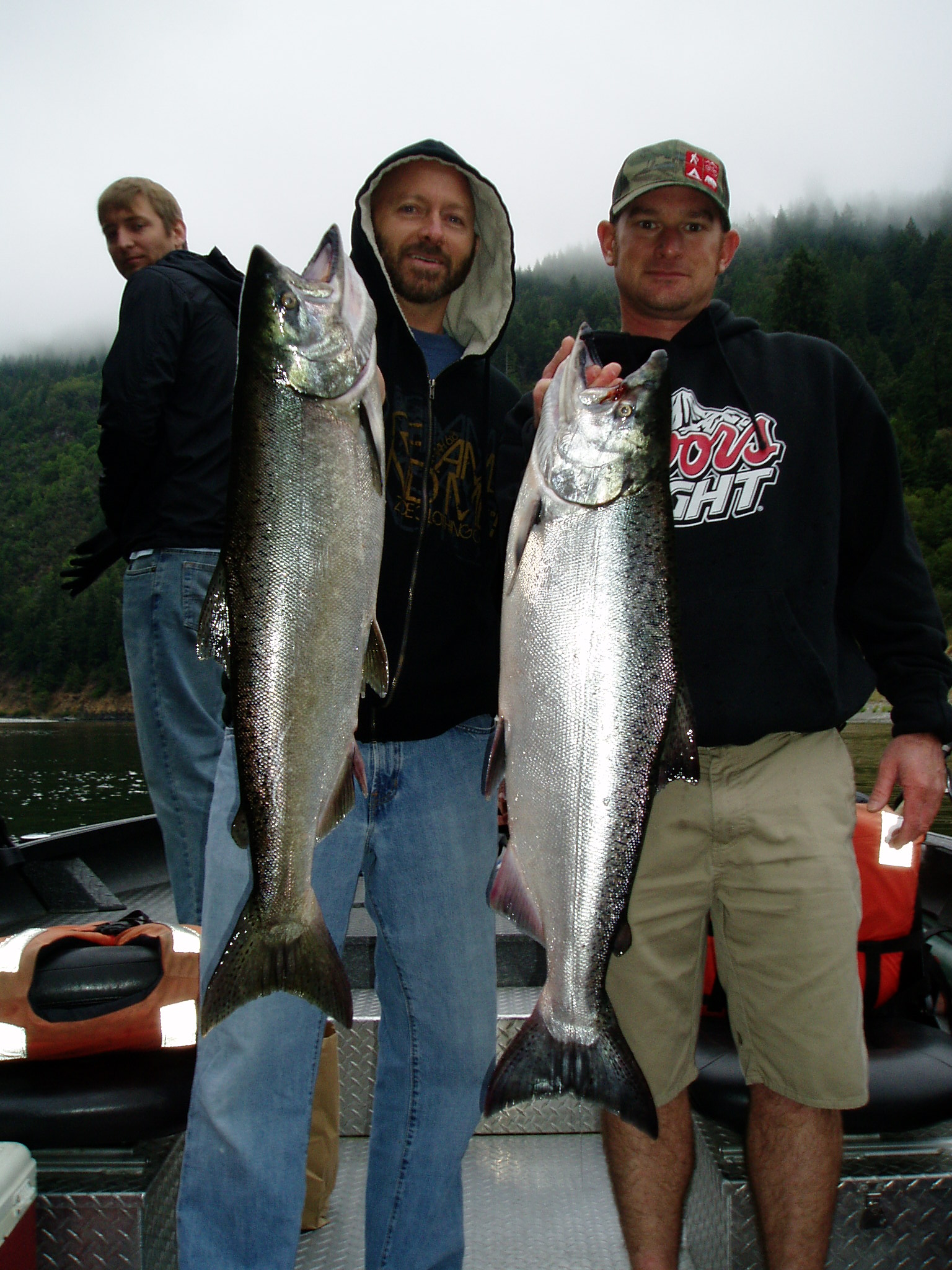 Water has been released from Lewiston dam on the Trinity River and arrived on the lower Klamath Monday. The rise peaked yesterday. While I'm off the water today, the shift in flows didn't effect the fishing much for the last few days. The river continues to be stuffed with large salmon and the catching has been very easy. I expect the good fishing to continue, as it's still very early in the run.

Unfortunately, I just had my Labor Day weekend group cancel, so if anyone is looking to get in on the weekend, give us a shout.